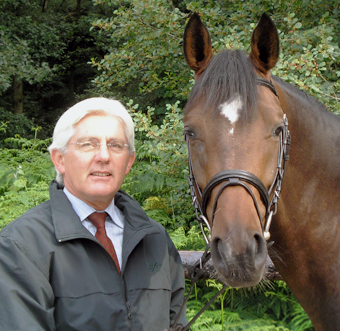 "Classical Riding – Conforming to the nature of the horse"
According to this principle the "Pferdewirtschaftsmeister" and "Reitmeister", Martin Plewa, teaches and instructs his theory and practice. Strongly influenced by his own instructors, all of whom were from the time and influence of the Cavalry School in Hannover, Martin is a true representative of classical teaching in the training of horse and rider.

In his day as a competitor – Martin was commendable in all riding disciplines, but especially in the discipline of Eventing where he was also highly successful internationally. He has proven his qualities as a trainer during his 16 years as National Coach of the German Eventing Team and 14 years as head of the Westphalia Riding and Driving School in Münster.

His extensive expertise is in demand both at home and abroad; and he has also written a number of publications which are also in demand, for example, as a co-author of the FN's – Riding Principles. Through lectures, seminars and courses, Martin Plewa has made a true hippological name for himself.